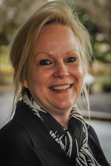 Illustrations
2722 Riviera Dr S
White Bear Lake, MN 55110
Phone: (847) 767-5693
Cheri started in the insurance industry over 28 years ago.
Prior to Windy City and FSG she worked with Prudential Securities/Wachovia Securites/Wells Fargo Advisors as a Marketing Consultant with the Advisors and Business and Estate Planning Advisors.
Cheri started her life insurance career at Independent Brokerage Network working with case design and marketing for group health, individual health, disability, long term care and life insurance. She also worked as a group health insurance underwriter and large claims specialist for Continental Life & Accident Company.
Securities offered through The Leaders Group, Inc. Member FINRA/SIPC 26 W. Dry Creek Circle, Suite 575, Littleton, CO 80120, 303-797-9080. FSG is not affiliated with The Leaders Group, Inc. http://www.finra.org http://www.sipc.org