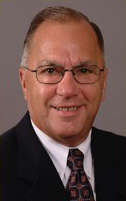 CLU, ChFC
Partner
115 West Main St.
Suite #210
West Dundee, IL 60118
630-258-9558 (Cell)
Gary Johnson serves as a Partner with Financial Strategies Group, LLP. Working in the brokerage community for over 30 years, he has extensive experience in the financial services industry and his focus has always been to assist financial advisors in growing their business with high net-worth clients. He serves as a resource for customized insurance solutions in the areas of life insurance, annuities, disability, and long term care insurance.
Gary has spent the major part of his career doing joint work with financial advisors by providing both education and sales support in the areas of wealth transfer, wealth retention, and long term care for their clients. He regularly conducts informative seminars regarding these concepts, addressing their importance in providing a carefree retirement.
Gary obtained his Bachelor of Science degree in Marketing from Northern Illinois University. He has also earned the professional designations of CLU and ChFC. He is a past member in good standing with the Society of Financial Service Professionals and the National Association of Insurance and Financial Advisors.
Securities offered through The Leaders Group, Inc. Member FINRA/SIPC 26 W. Dry Creek Circle, Suite 575, Littleton, CO 80120, 303-797-9080. FSG is not affiliated with The Leaders Group, Inc. http://www.finra.org http://www.sipc.org