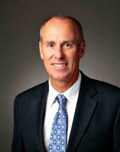 L.U.T.C.F.
P.O. Box 9024216
San Juan, P.R. 00902-4216
Cell: (787) 398-8333
Fax: (787) 277-1925
Gerald joins FSG as a partner with 30 years of experience in the life insurance, estate planning and foreign national marketplace. He is a Life Underwriter Training Council Fellow since 1990 specializing in Business Succession Planning and has worked extensively with financial advisors, attorneys and CPA's in developing creative solutions to planning needs with both domestic and foreign national clients.
Prior to joining FSG, Gerald was a Vice President for Highland Capital Brokerage and a Brokerage Director for Mass Mutual working with advisors with UBS, Wells Fargo, Sun Trust International among other firms and independent producers as well both in South Florida and Puerto Rico.
A graduate of the University of Georgia, BA Economics, he was a member of the tennis team that played in the Final Four NCAA's in 1981 and 1982.
Securities offered through The Leaders Group, Inc. Member FINRA/SIPC 26 W. Dry Creek Circle, Suite 575, Littleton, CO 80120, 303-797-9080. FSG is not affiliated with The Leaders Group, Inc. http://www.finra.org http://www.sipc.org