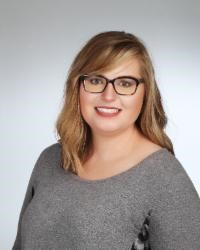 Executive Assistant
130 N. Monroe St.
Williamsport, IN 47993
Cell: (765) 299-2125
Office: 765-374-3485
Fax: (765) 374-3484
As a case manager for her father, John Kay, a partner with FSG, Sydney comes to us from Hunter Lafayette Properties. Before joining her father in the insurance industry, Sydney worked as a Leasing Consultant with Hunter Lafayette Properties. Since joining her father in the insurance business, Sydney has earned her Life, Health, Property and Casualty Licenses. Sydney is Nationwide Farm Certified and a Nationwide Land As your Legacy advisor. Her customer service experience complements her organizational ability and communication skills.
Sydney has been working with FSG since October 2014 after joining her father in the insurance business. Sydney enjoys helping and building client relationships. She and her husband raise their family in West Central, IN on a 4th generation grain and livestock operation. If she's not in the office, Sydney can usually be found making a parts run for the farm, helping move equipment or delivery field meals during planting and harvest. Living and growing up on the farm have given Sydney the life skills to prepare her for the role she has today, specializing in both Agricultural and Manufacturing industries. 
Securities offered through The Leaders Group, Inc. Member FINRA/SIPC 26 W. Dry Creek Circle, Suite 575, Littleton, CO 80120, 303-797-9080. FSG is not affiliated with The Leaders Group, Inc. http://www.finra.org http://www.sipc.org